< back
02.08.2022
GOING GREEN - Portway towards sustainability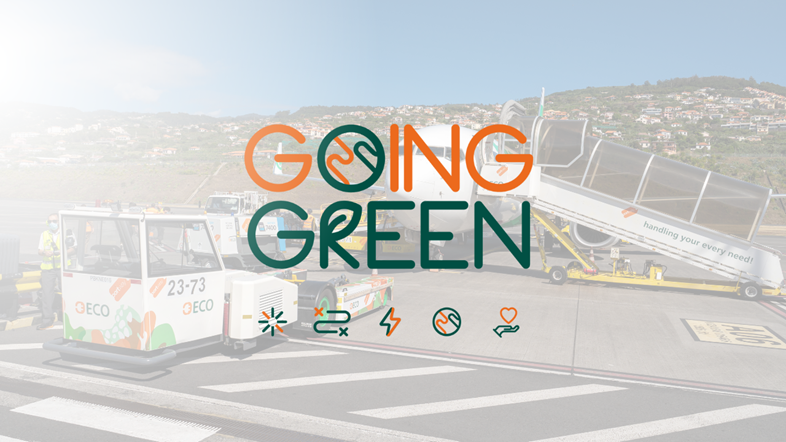 Portway is committed to a proactive strategy of positive change for the planet. We are aware that the climate crisis is a reality and a balance between energy needs and decarbonization is necessary.
We believe that it is possible to make changes in handling and make our service and aviation more sustainable.
Portway is committed to taking care of the future through measures that will reduce CO2 emissions by 50% by 2030 and achieve carbon neutrality by 2050. We want our operations to have a positive impact on climate change and that is why we are aligned to the Paris Agreement, limiting global warming to 1.5°C.
Investments in fleet renewal with ecological equipment with 0% CO2 emissions have been our priority. Also, on the 30th and 31st of May 2022, we demonstrated that it is possible to watch flights in Portugal in a 100% sustainable way.
In addition to that we are working to:
– Reduce the amount of single-use plastic by making available to our employees through reusable bottles for employees;
– Reuse and recycling uniforms;
– Calculation of the carbon footprint;
– Replacement of lighting by LED lamps;
– Use of biodiesel in our GSE (under test).
Being environmentally conscious is our priority through an operation based on zero emission technologies.
Learn more about sustainability at Portway by clicking here.