More than ever, we are GOING GREEN!
Portway's relationship with sustainability is a relationship of duty fulfilled with engagement, concern and awareness of the need for a sustainable planet. In this way, Portway's commitment to sustainability is to operate with respect for the limits of the planet, promoting the development of individuals and communities.
Our goal is to make a positive contribution towards solving today's environmental challenges, by adopting best environmental practices in our activities and constantly seeking solutions and opportunities that promote sustainability.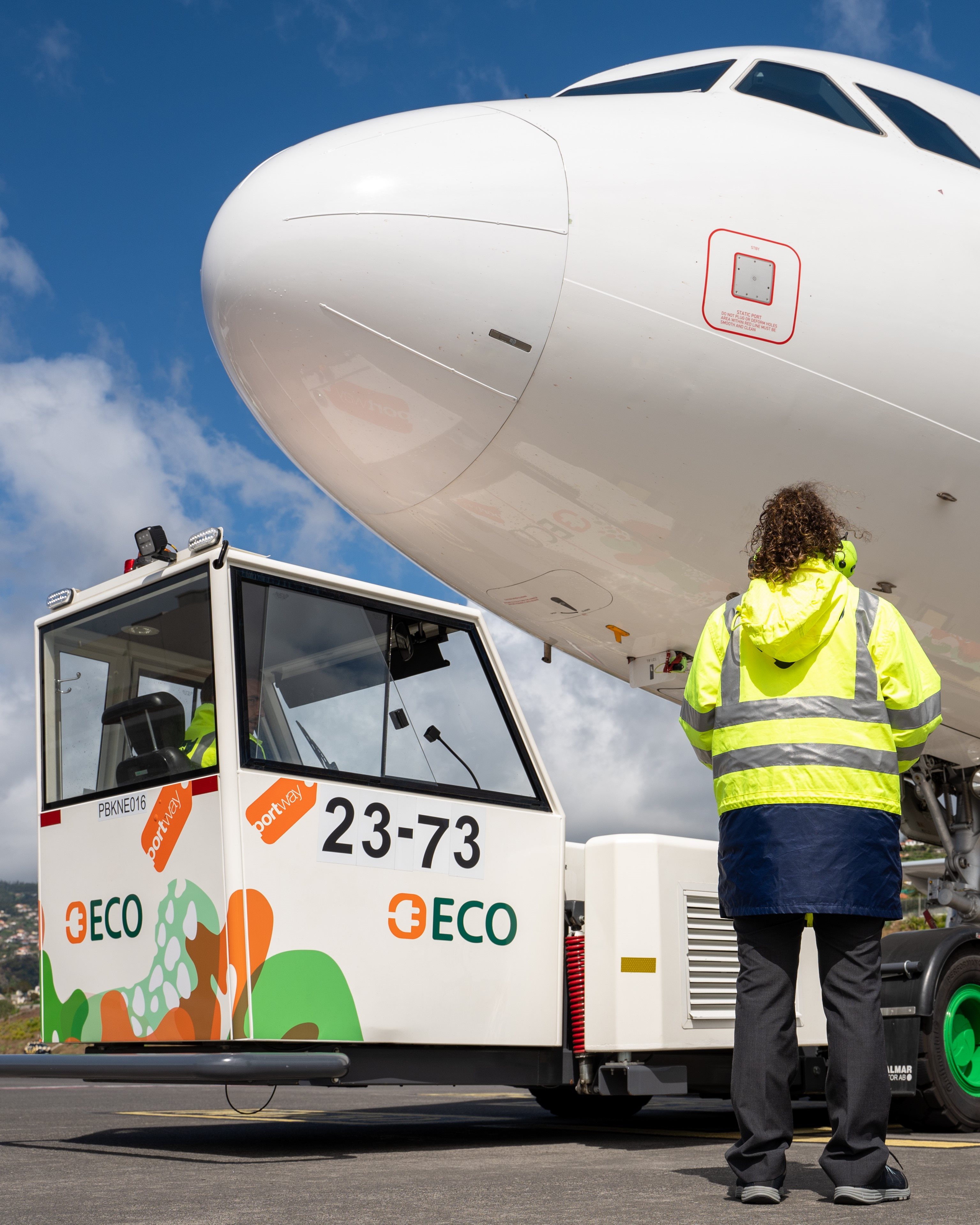 Key environmental iniciatives
Reuse and recycling of our uniforms
Calculation of the carbon footprint
Renewal of the GSE fleet with electric GSE
Replacement of lighting with LED lamps
Use of biodiesel in our GSE (under test)