< back
19.05.2022
Portway accelerates the decarbonization process of its operation at portuguese airports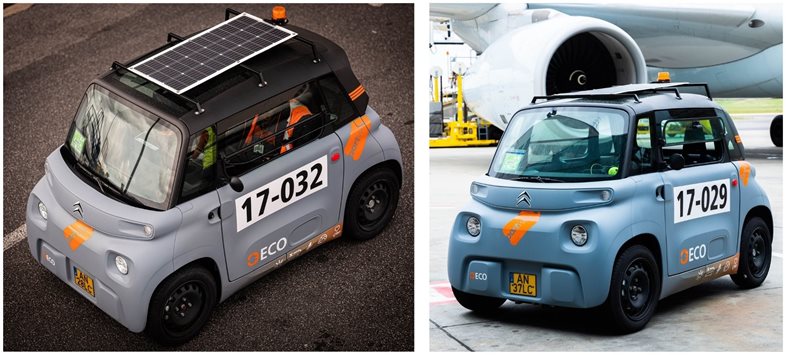 Portway has defined as one of its priorities the decarbonization of its motorized fleet equipment at airports, developing an investment plan in 100% electric vehicles that have been replacing older and polluting vehicles.
Examples of these investments were the acquisition of 11 Citroen My AMI Cargo units and 2 Citroen AMI passenger units for the transport of Portway teams at different airports. An innovative solution based on 100% electric mobility.
These vehicles, which were initially used at Lisbon airport, have already been adapted to the daily needs, with the addition of a solar panel, allowing their use in every tasks to be even more environmentally sustainable. This solar panel allows powering the mobile equipment used by the handling teams, namely the portable printer and the PDA's, as well as the vehicle's flashing light and 3 220VAC sockets and 2 USB sockets.
In line with the VINCI Group policies, Portway takes another important step in its environmental strategy searching for simple, practical and environmentally sustainable mobility models.